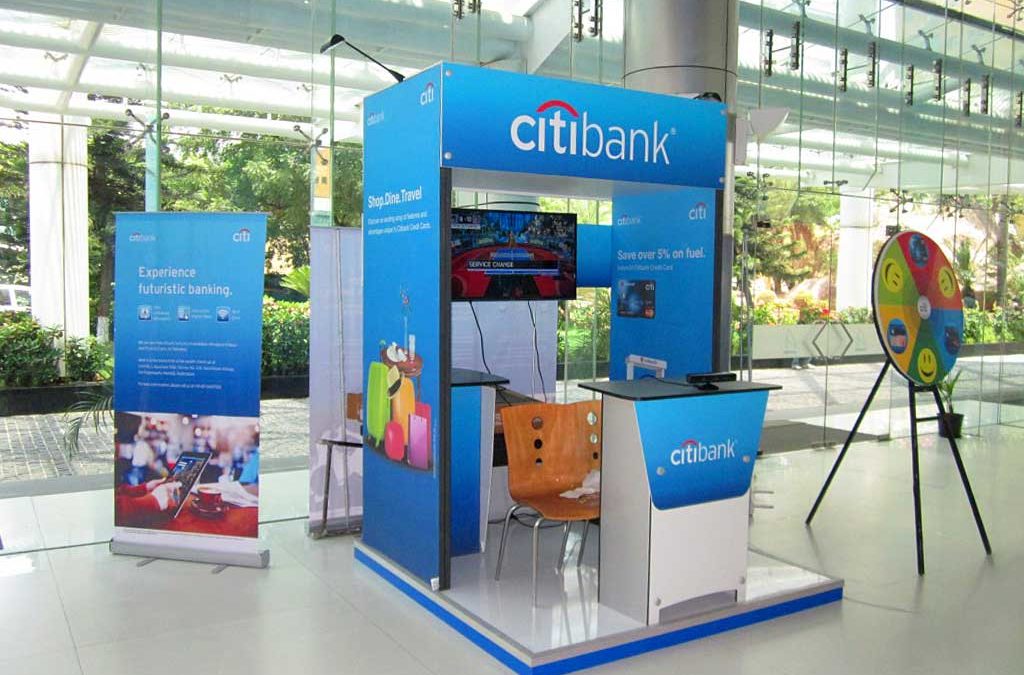 Reinforcing Citibank's brand presence through corporate activation
Citibank is a household name that is associated with reliability and credibility. In order to strengthen its position in the market and engage the audience from the corporate sector, Citibank required utilitarian yet striking brand activation setups in 7 cities across the country. For their corporate activation setups Citibank, relied upon the services of Insta Brand Activation.
Our Solution:
Insta created 14 reusable superior active box setups for Citibank's PAN India corporate activation
The 360 sq ft brand activation setups were created specifically to adhere to Citibank's brand image and guidelines
The setups were made using modular construction system that can be flat packed and carried to various locations conveniently
Counters with Citibank's branding and banners were provided as well
Reusable pre-engineered components ensured that the brand activation setups could be reused several times throughout the year
Insta provided Citibank with complete range of services with the setups such as – graphic designing, installation, dismantling of the setups and warehousing at all-inclusive price packages
Citibank was more than pleased with the corporate activation setups designed and manufactured by Insta Brand Activation. The setups provided by Insta helped Citibank to realize their promotional goals.